eLearning Solutions for Fast Growing Organizations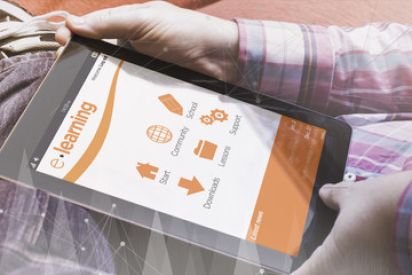 Companies today can't ignore continued training and development of their employees. Not all companies can afford instructor-led training classes. But eLearning courses are something that can work for companies of all sizes and business categories.
Types of eLearning Training Solutions for Organizations
There are different types of eLearning solutions organizations can utilize to achieve fast growth.
Soft Skills Training
Soft skills are valued by management as they can add to the success of a company. Effective verbal and written communication, ability to work in a team, leadership qualities, decisiveness, the ability to think critically, creativity, and problem-solving capabilities are traits that people value in their employees. Such skills can be inherent but you can also enhance or develop them through regular training.
Technical Training
Technical training can include learning about new software to use for various organizational tasks. It can also involve gaining proper knowledge about company's products. When your employees have a better understanding of your products, they can offer better solutions to increase sales and devise creative marketing strategies. Many companies also use eLearning solutions to provide product usage guide to the end users, which can lead to greater customer satisfaction.
Compliance and Policy Training
Companies need to comply with legal aspects of their business. Even a minor error in such compliances can cause a company monetary losses. It can also be bad for a company's reputation. Companies use eLearning solutions for compliance training to help new employees grasp the legalities of the business. It can also help existing employees to brush up on their knowledge if required.
Reasons to Use eLearning Training Solutions
There are many reasons for companies to utilize eLearning courses for their fast growth.
If you are a fast growing company, you need to utilize cost-effective training methods for your employees. Instructor-led training can be very costly. You can instead use eLearning solutions as a better alternative to traditional training methods. With just one-time cost, companies can impart any type of training to their employees with easy-to-use eLearning solutions.
With the help of eLearning solutions, companies can offer need-based training to their employees. When you hire a new employee, you don't have to wait for other recruits to join to start their joint instructor-led training sessions. Fast growing companies don't have time to waste. With eLearning courses, new employees can get the requisite training as and when required.
For companies with multiple locations, instructor-led training for the same departments can be difficult and expensive. Growing organizations can't afford to miss out on training their employees also. In such situations, eLearning solutions are very effective. Employees can utilize eLearning training modules as per their own schedules. Many eLearning courses have exercises to track individual knowledge based on the training. You can also utilize such features to ensure that training for employees is optimal.
It is easy to implement eLearning solutions and utilize them for your company's success.