Workshops for Writers – Do You Need Them?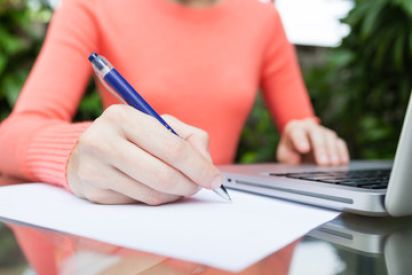 Creative writing classes can definitely be very helpful for aspiring and established writers. But such creative workshops can also be helpful for students and people from other career fields.
Here are some ways a creative writing class is for everyone.
For aspiring writers –
For aspiring writers and those just starting their professional writing careers, a creative workshop can be helpful in so many ways.
Writers' workshops are fun and nurturing environments that facilitate learning. You get to practice your craft using new techniques and exercises. You can learn about better ways to express your ideas through words. You can improve your existing skills such as writing dialogues and scenes; characterization, plotting, and storytelling itself.
With the help of your instructor's feedback, you can make improvements in your writing or a work-in-progress.
For experienced writers –
Can established professionals also benefit from writers' workshops and creative writing classes?
The answer lies in the many ways guided exercises can help to release creative burnout and stagnancy. It is very common for writers and creative professionals to experience burnout after being in a profession for some years. Often, a project can prove to be difficult and cause cessation of creative thoughts.
In such cases, creative writing classes can be immensely helpful in refreshing the mind and renewing the inventive process.
For other professionals –
Creative writing classes can be helpful for people pursuing other professions also. For people in sales and marketing, drafting letters for existing and potential customers is almost a daily task. You can't present you and your company professionally if your introductory letters are not up to the mark. Marketing people also need to develop creative collaterals for business deals. Creative writing skills can come in handy during such times.
Startup founders and small business owners need to write business letters, product descriptions and develop content for digital marketing during the early days of the business. Creative writing classes can be beneficial in helping them do well in various roles they need to take up for their various operations.
For students –
Creative writing is a useful skill for students. Writers' workshops are catered for people with different needs. Students can sign up for basic or advanced creative writing classes depending on their interest level and skill-building requirements.
Improved writing skills can help students with their lessons and in writing essays for college applications. In college, creativity in writing can help students draft academic papers with much more ease.
For students, there is also the added benefit of seeing writing as a career option. Once you have participated in one or more writers' workshops, you can clearly see if this is what you want to pursue as your career. Deciding upon your career choice as a student is much more helpful as you can focus on a profession with much more care.
For those who wish to pursue writing as a career, there is no restriction in terms of your college major. You can study English but you can also opt for any other subject. Anyone can pursue writing if they have the requisite skills and the patience to work on their craft.
Students can take creative writing classes during their vacations or once they are done with their school or college.
For everyone –
Creative writing skills teach participants about looking at a problem in a different way (recreating a scene to make it better; making the character more believable, plotting a cliffhanger etc.). Problem-solving skill is something that useful for everyone in life.
Writers' workshops, especially in multicultural urban centers, have participants from diverse cultures and backgrounds. It can help participants gain a fresh perspective to view their work and also find kinship with fellow writers.
There is no age limit or professional barriers when it comes to creative writing classes. You can pursue writing any time you want and there are tools and classes always available for those need and want to take them.
With the help of practical exercise and professional guidance offered at writers' workshops, you can become more creative irrespective of your profession and age.